020jpg
With the snow-capped Alps in the far distance, the ridgeline of the mountains is sharp and clear.The village of which I took a picture a few weeks ago, must be beautiful in the deep fall colors.
Dairy farmers who made cheese in the mountain lodges in the Alps meadows during summer, come back to the villages at the foot of the mountain, bringing cows with them. The cows are decorated with colorful flowers and special costumes, and walk through the village ringing the bells. This is called "cow parade" descending the mountains. At the Chästeilet (which literally means "dividing of the chees") Festival held in the village, the faramers divide the piled-up huge round cheeses to the dairy farmers depending on the amount of milk they used. It is a traditional festival seen in various areas in the Alps.
Out of the milk from one cow, approximately 6 pieces of huge cheese, weighing more than 10 kg, can be made during one summer. I understand they have a traditional method of calculation, telling which cow of which farmer has given so much milk. This seriousness really sounds like Swiss.
Once I have seen this festival in a very thick photo book. Under a clear blue sky, they wear traditional clothes and hats handed down through generations in the village, and proudly carry the cheeses. I thought it would be great to meet some cattleman with a deep wrinkled face, a mustache, and mysterious eyes just like a mountain avatar.
I searched in the Internet and made a phone call to the department that looked appropriate. It seemed 2 weeks too early for the "Cheese Dividing Festival." However, I was told that there is a small dairy farm house that gives away, not divide, cheese over the weekend. As the weather turned out beautiful, we decided to go for a drive to the Alps.
By train, the station you get off is Zweisimmen in the Province of Bern. It is well known as a summer and ski resort.From here, you may take the mail bus, which runs one every hour, to get to the house, the venue of this day. However, this place was farther from our place than we had expected, and due to the gridlock on the way, we missed this bus.
"We have to drive very close to the edge of the cliff roads without guardrails. It can be quite dangerous driving such winding roads," said my husband, who had weakness in heights, and much hesitated to drive. Wether we would wait for 1 hour or drive up the road. Consequently we decided to drive and we input the address on the navigator, but it did not show on the map because it was such a small village. Before long, we came to a halt.
We were lost, and asked some people who were resting in the middle of their walks. They said, "Go back a little, and turn at the water fountain; we think that's the place you're looking for."
1800 meters above sea level. The chorus of yodel started to surround us. The language might be ancient Swiss German. Although I was not able to hear the words, the voices of the singing group of 10 people wearing sky-blue uniforms, echoed in the Alps and reverberated in transparent vibrato.
Huge mountains standing in front of us, scattered houses, green farmlands, and plants and flowers in the plateau. The tone resonating to the wild nature was too beautiful, and it touched my heart like somewhere unknown, which made me very emotional.
Although it was before lunchtime, wooden tables and benches were almost full. We were able to sit where we could see the mountains in front of us, and we ordered the local beer, cheese, and fresh ham.
056ajpg-a
Although people gathered together, it had a quiet atmosphere just like a pre-celebration. We came to realize that this was the house that produced the cheese for the village. We were guided to the storage where all the cheeses were neatly arranged side by side.
The person who guided us was the eldest son of Mr. Santschi, who provided this venue that day. We learned that his morning ritual included soaking a total of 800 round cheeses, each weighing 15 kg, into the salt water then placing them back into the original locations.
There is a famous sport called , which is like a cross of Sumo and wrestling, originated from the Alps kids' play. It is a fighting sport and Swiss national sport where you swing your oponent around to put him down. He was a player of this sport. We saw him as a macho man with muscled chest, but we realized that he trained himself with cheese, instead of dumbbells, every morning.
We were given some share of this year's cheese from the storage, and we went back down slowly, enjoying looking at the cows eating grass or taking a nap with the Alps in the background.
Every house and store in the small town at the foot of the mountain had full of red or pink geraniums, which were gently in harmony with the delicately carved preserved wooden architecture that is unique to this region.
As Switzerland has unique breads by each region, we dropped in at one bread shop first. Here, we got the address of a cheese shop of this town.
We selected Gruyere, Emmental, Reblochon, goat cheese, and fruit cheese.
That night, we tried those cheeses with figs and grapes for dinner with our guests from Germany, to go with La Côte, white wine from the Lake Geneva. Every cheese demonstrated wonderful flavor.
288ajpg
Downloaded the photos into my computer, I clicked sceneries that were postcard-like even when cut at any angle.
While Zurich is the largest city in Switzerland, I feel things move slowly compared to Tokyo. The biggest difference is the fact that we have forests and lakes within the city. Even on boulevards, you see spring water everywhere, and you can bring your lips closer to drink. It is crisp and cold, the water from the mountains.
People here fully enjoy weekends, and days for annual paid vacation is 50 days or longer. Having said that, the stress level suffered by the people working in the center of this financial world is abnormally high. I hear that those men who wish to quietly move to a remote village in the Alps and become "cattlemen" are not a minority.
I cannot imagine the severity of the Alps when locked in the snow, and I don't believe that cows will be cooperative all the time.
Although I understand that most of them fail during the apprenticeship and return to the city, one former elite banker in his 40s was introduced as a success story on TV. He lives with cows, has leaned how to make cheese, and have become a successful farmer living in the Alps.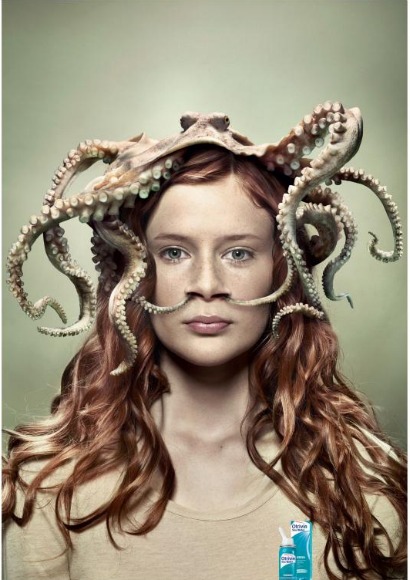 We once went to an island called Grand Canaria in Spain for holidays one year.
It was about 30-minute drive form Las Palmas, the capital. The beach used to be a desert, but became a white sandy beach under the strong sunshine when the ground had physically moved in part. You can see the Northern part of Africa from this beach.
Although I don't recall seeing any Asian people, I wonder any Japanese businessmen working for trading companies live there. Anyway, there were many German guests for long holidays, and German language was more popular than English at the hotel.
Away from city life, in the resort where everything could be done within the hotel, for those who usually stay for 2 weeks or as long as 1 month, a small society-like system is born, although you could be lazy and footloose. You will be required a certain sociability that maintains a certain distance from each other within the group.
On the Asian beaches, even at some prestigious hotels, you can be an easy goer, not paying too much attention to what you wear.
Compared to that, it is quite a different story in European hotels in high season.
It is forbidden to wear the same clothes everyday. Rules are slightly different for breakfast, garden lunch, and dinner.
Large pearl pierced earrings seem to be the norm for a group of madams by the poolside. Some madam with presence has a loose hair updo with heavy-looking gold necklace. Bathing suit and jewelries…
Well made up faces. For those who do not swim, that works since they don't put their faces in the water.
On their feet, stilettos instead of rubber flip flops.
Of course, bikinis will change everyday. Therefore, the color of the stole and sandals will change accordingly.
Doesn't it require lot of energy?
This overwhelming gesture to show off something casually was one of the biggest culture shocks for me when I moved to Europe.
While we enjoyed several dinners in the restaurant in the garden at night, we went out occasionally, as we got tired of after a few days.
One evening, we asked for a taxi to take us somewhere near the port.
Several simple restaurants were seen in the surroundings of a quiet port.
The hunch in this kind of situation cannot be complained even if it does not prove right.
Right beside an old poster of a sun-tanned girl in bikini, the pictures of shrimps, lobsters, squids, octopuses, and other fish which names I did not know, were pasted on the wall one by one, and the menu had pictures of the dishes they served.
Everything looked good. I would love to try all.
Squid or octopus.
My husband loves mollusk. If it was hard to decide, we could order both, but 2 plates of mollusk were not easy to take for me. Finally, after much agonizing, I decided on the squid.
After a short while, 8 Spanish people that looked like a family and friends, lead by a man who looked like the father, came to sit at the big table next to us.
They opened the menu and closed it after a quick glance. It somehow appeared to be a confirmation work, and no hesitation was observed. Anywhere in the world in common is that the dishes that locals eat are the best.
On the plate brought shortly after, a huge octopus, I was sure it must have measured at least 30cm in length, was placed with its legs boldly rolled up, in front of each member of the group. 8 Legs, which meant they were all the legs of one huge octopus. It was quite an overwhelming sight.
Of course, it was not a decent manner to observe other tables in a restaurant and we fully understood that, but we could see as it was in sight.
It appeared that the octopus was easily cut by knife. And, we could feel its juicy texture that we imagined judging from the softness of the flesh despite its large size.
I was not saying that our squid was bad.
After a long swimming in the North Atlantic Ocean, just unloaded this morning from the small boat of a fisherman, the squid was delicious, of course.
However, since this place was not on our itinerary for the following night, I could not come here again the next day and order, "I would like to try the octopus today!"
Since then, whenever we go to some island, my mind is thrown into chaos between octopus and squid. However, I would love to see a huge soft-looking octopus legs placed in front of me, like that family, and I still dream of eating that without hesitation until my stomach is full.
Novartis, a Swiss pharmaceutical company, impresses us every time with its unusual visual.
This is a series advertisement for nasal decongestant called, "Let The Sea Help You Breathe."
The series consists of 3 images of octopus, crab and sea horse. After all, octopus is the player. This bold visual communication is a success.
It was created by Saatchi & Saatchi in Tel Aviv and Switzerland, and developed in Sweden.
・・・・・・・・・・・・・・・・・・・・・・・・・・・・・・・・・・・・・・・・・・・・・・・・・・・・・・・・・・・・・・
Client: Novartis
Brand: Otrivin
Media: Print
Title: Let The Sea Help You Breathe
Description: A print campaign for Otrivin nasal decongestant.
Advertising agencies: BBR Saatchi & Saatchi Tel Aviv and Saatchi & Saatchi Switzerland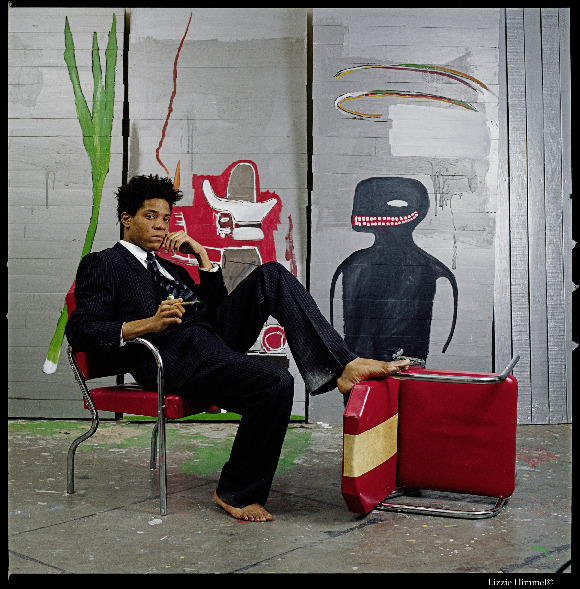 Jean-Michel Basquiat in his studio at the Great Jones Street, New York, 1985
In front of Untitled, 1985, Acrylic and oilstick on wood, 217 x 275,5 x 30,5 cm (detail)
Private Collection, Photo: Lizzie Himmel© © 2010, ProLitteris, Zürich
If Jean-Michel Basquiat were alive, he would be 50 years old.
Basquiat was born in a Caribbean immigrant family, and he suddenly appeared in the art world from the underground world of New York, just like a sudden explosion of hot air.
He was invited to "Documenta," a contemporary art exhibition, held in Kassel, Germany in 1982, which made his sensational debut. To explain how sensational that was, is just like, for example, a 21-year old unknown artist was invited to a biennale.
Having this opportunity as a momentum, and as soon as the top galleries in New York City started to recognize his work, he climbed to the summit of the worl
d's top artist at a furious speed.
It was when Basquiat was 22 years old. Ernst Beyeler, the founder of Bayeler Foundation, invited him over for the exhibition entitled, "Expressive Painting after Picasso."
Basquiat loved Europe, and since then he traveled to Italy and France quite often. Especially he loved Switzerland and occasionally stayed longer to create many artworks.
Bruno Bishofberger, a famous gallerist in Zurich who collected the works of Basquiat, introduced him to Andy Warhol in 1983 and later to Francesco Clemente to suggest collatorations. These collaborative creations ended up to be a ciritical part of the works of Basquiat in his later years.
Those who shared activities in the same era are; Fab 5 zfreddy, Vincent Gallo, Keith Haring, Debbie Harry, Madonna and so on.
Extremely outstanding gifted talent, symbolizing such an era, also enhanced his charisma further more.
Completely ignoring the class system of the white society or any academic rules, and inspired by everyday events, he continued to create works with a passionate power, making us wonder when he had ever slept.
A year after the death of Warhol, Basquiat suddenly left this world due a drug overdose. He was only 27.
He was a painter, actor, poet, musician, and a graffiti artist. He was active from the latter part of 70s until mid 80s, only 10 years.
He contibuted his works to dynamic porjects at The Whitney Museum of American Art and The Museum of Modern Art(MoMA)in New York City, Centre National d'Art et de Culture Georges Pompidou in Pairs and Musée d'Art Moderne de la Ville de Paris, as well as exhibitions of private collections for gallerists or collectors such as Bruno Bishofberger.
"BASQIAT," the first large-scle European exhibition is being held at Bayeler Foundation Museum, which consists of more than 150 pieces of paintings, drawings, objects and films.
The glass ceiling by Renzo Piano receives and accepts the summer sunshine, and brings into the venue just like filtered soft light. Whenever the clouds in the sky move, the light changes, and so do the beat and heat emitted from huge artworks.
Comments written for the catalogue by Keller, Director of the Museum, and the curator, Dieter Buchhart, are quuite brilliant and impressive. This collection book is also full of respect for Basquiat, same as the exhibition.
Until September 5, 2010.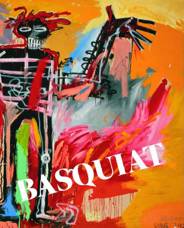 http://www.beyeler.com/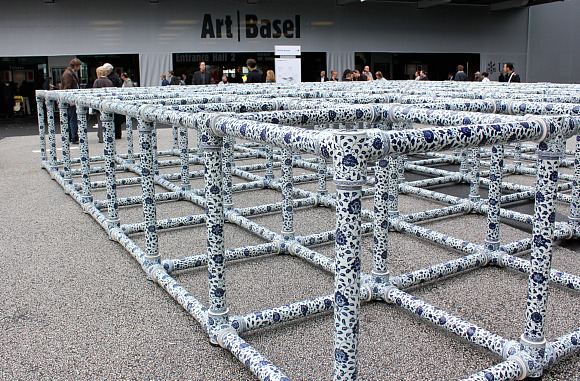 Art Public : Ai Weiwei / Field 2010
We saw a huge box of rusted-iron color. It was "Signal Control Tower" designed by Herzog & de Meuron. The train proceeded into the Basel station. This is the largest border station in Europe, where Switzerland, Germany and France meet. Getting off at this station always gives me a little bit of an exotic air.
Going through the neo-baroque façade, we got on the tram to run through the medieval town, and soon after things came into our sight, we arrived in the Messe venue.
The world's largest exposition of art, Art Basel, celebrated its 41st anniversary this year. Every year, the fair takes place before Europe goes into the holiday season. This year, it was held for 5 days, from June 16 through June 20. The preview on the 15th was a spectacular opening with invites and media people, as usual, by welcoming world's renowned representatives of art galleries from various countries, including gallerists, curators, critics and VIPs.
Participating in Art Basel means equal to receive the honor as one of the top selected galleries in the world. More than 300 leading galleries were carefully selected out of approx. 1100 applied galleries from 37 countries in North and South Americas, Europe, Asia and Africa. From modern art to cutting-edge contemporary art, the artworks by more than 2500 artists all gathered here.
One of the regulars from Japan, a ceramic art piece by Yoshitomo Nara from Tomio Koyama Gallery, was one of them. Hiroshi Sugimoto and Marlene Dumas from Gallery Koyanagai, Kohei Nara and JJoonho from SCAI BATHHOUSE were amont others from Japan. Teppei Kaneujifrom Shugorats, Yuki Kimura and Garcia Torres from Taka Ishii Gallery, and so on, followed. Each gallery expands its collectors and fans every year.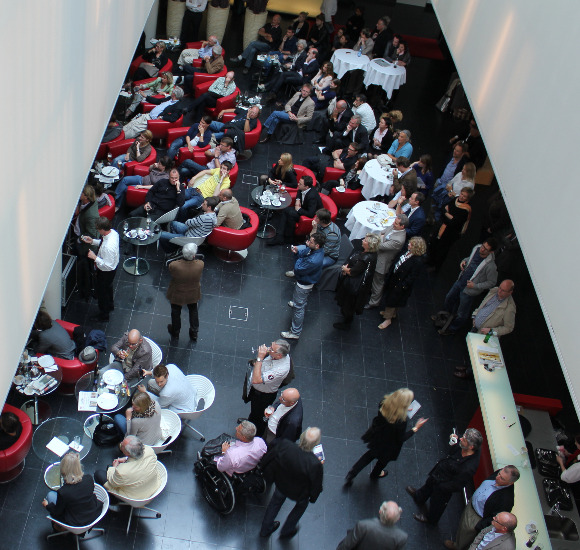 During those days of the Fair, the World Cup in South Africa was demonstrating its exciting games coincidentally. Adjacent to the main venue, at the café in the building where the media center was setup, the gallerists taking a break and other guests were all cheering.
Last year, a solid black cross was displayed at the front of the site, with Art Basel-like irony, and very tense atmosphere was observed in every gallery. However, with this year's relaxed air, it appeared that the pleasure to walk around to enjoy art pieces was back.
The flow from the previous fair that was intended to overcome the financial crisis, and return to the basics to face the art, seemed more stabilized, which resulted well in the firm sales.
While The Art Basel Secretariat announced the high quality of the works and unexpected results, what they boasted especially as a success was the record breaking attendance of 62,500 from around the globe, showing the high level of interest and knowledge of those who came to see the show.
Ernst Beyeler, the founder of Fondation Beyeler, who established the Art Basel in 1971 with his freind, passed away this February.
During the period of Art Basel, a demonstration developed by having "ACANTUS" by Henri Matisse as the core, was introduced in the special venue. At the Hall 2 site, with a booth very close to the entrance every year, Mr. in the photo was smiling gently. The birds that Matisse, one of his favorite aritsts, brought from the Polinasian sky were flying high.
Art Basel plays a role of the place where artworks representing the present time are exhibited. The Fair this year received quite a lot of criticisms of not being fresh, in that sense, because many works from the 19th and 20th centuries were displayed. While it was true that the number of works classified as modern art and conceptual art such as those by Milo, Picasso, Kandinsky and Giacometti have increased, there were too many artworks that were easy to understand and worthy of comfortable investments.
A few week ago, one article caught my eye. It was talking about one exhibition in an art gallery in Japan, and it described with an adjectival clause, "as if shown in a textbook…" I was pretty sure that it was a criticism but as I read further, I realized it was just contrary, and it was a praise expressing that it was incredible to see such wonderful famous artworks arranged side by side. It was just like the scales fell from my eyes.
If expressed in such a manner, Art Basel demonstrates the works of the masters in the art history or geniuses who died early, or emerging contemporary artists with momentum, appearing in front of your eyes, as if you are turning the pages of the complete collection of art around the world, or very thick books of collected works in art galleries.
I heard that the fair, when it started, had brought controversy because art was sold just like electric appliances or furniture. However, in the last 40 years, pros and cons or the meaning of the fair have changed tremendously.
Although that might be true, I assumed for the first-timer visitors to actually see with their own eyes that the distribution was clearly taking place on site at the booths of the fair, instead of at the back of a gallery's salon or grand auctions, would be quite something and surprising.
From various corners in the venue, including Timothy Taylor Gallery from London, the comment, "very healthy market" was heard quite often.
We heard that the trend in the last few years of investing in huge "contemporary art" because of the advice of financial consults, although it might be beyond one's comprehension, has died down. Apart from moving to the art galleries, art fans or top collectors gathered here to judge art with their own eyes, to be impressed and to select the one they wanted to have. The role to influence the world and the importance of accumulation of Art Basel took pride in a serious manner.
Iwan Wirth of Hauser &Wirth that has galleries in Zurich, London and New York, said in his interview, "I was impressed to see such huge interest among collectors, not only for established positions, but also for quality work by young artists. The market is back and stronger than ever, as collectors are confident to make decisions."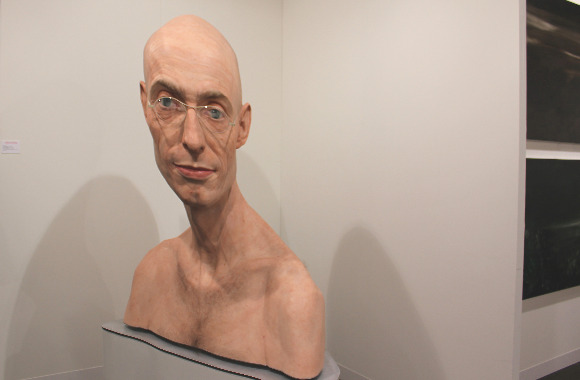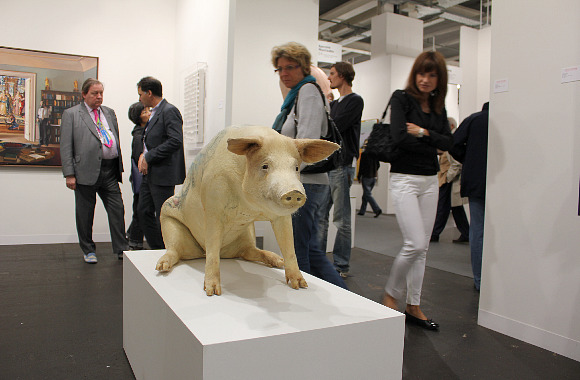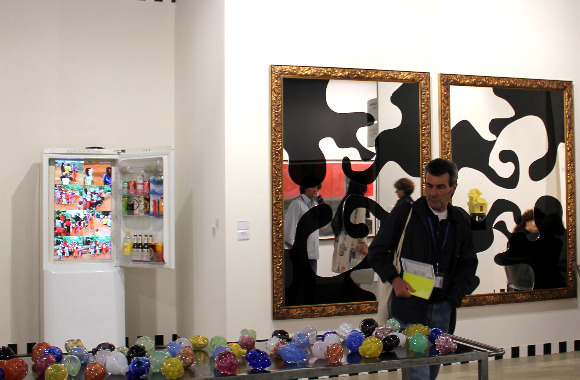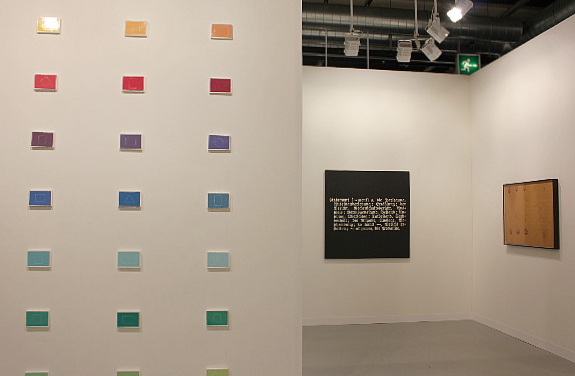 A young couple was talking with the gallerist in front of the work by Christo. Soon, 2 or 3 works were brought out from the back. Fortunately, as I just happened to walk by, I was also invited to see the series of his work.
While it was said that notable works would have buyers already at the preview, many people still "purchased" at the site on weekdays, as artworks came and went.
Garsons clad in black, carrying the bottle of Veuve Clicquot in the wagon of ice, were walking around the hallway.
While these works were exhibited in the 300 galleries in the Hall 2, large-scale installations that were literally surpassing the size limit, or 3-dimentional works or videos were exhibited in the adjacent Art Unlimited in Hall 1, across the courtyard, and you could go through those, experiencing one by one. As the space is opened up from the floor all the way to the ceiling, it gave us a fun feeling of experiment of participating in a part of the art, just like you were playing in a swimming pool.
Since the size was too large to carry in a car, those who wanted to purchase had to discuss somewhere else.
In conjunction with Art Basel, galleries in Basel held major exhibitions during the same period of time.
"Prayer Sheet with the Wound and the Nail" and "RESTRAINT" by Mattew Barny, who is one of the hottest artists and the partner of singer Bjork, were held in Museum.
Drawing Exhibition by Trockel was in Kunstmuseum Basel. Jean-Michel Basqiat Exhhibition and Felix Gonzalez-Torres Exhibition, both of whom died young, were held concurently in Fondation Beyeler.
Furthermore, Rodney Graham Exhhibition in The Museum für Gegenwartskunst, and Robot Dreams Exhibiton in Mueseum were other major ones to note.
Looking at many art galleries in Basel, from the view points of architecture and smart planning, Basel surpasses Zurich as a town of art, as one would expect, which makes me understand the mutual relationship to simulate each other.
A medieval town of pointed towers mixed with the culture is very interesting. Art Basel, called the Queen of the World, spreads the cutting-edge contemporary art just like tree branches in this neighborhood, and creates a function of interlocking.
Galleries: FOUNDATION BEYELER | Basel (2)/ Helly Nahmad Gallery |New York/ Galerie Gmurzynska|Zug/ Shafrazi Gallery | New York/Sikkema Jenkins & Co.|New York/Sperone Westwater|New York(2)/Marlborough Galerie GmbH|Zurich/Sies + Höke| Düsseldorf/ Peter Kilchmann|Zurich (2)/Richard Gray Gallery|Chicago/Bob van Orsouw|Zurich/David Zwirner|New York/Galleria Continua|San Gimignano Italy/Max Hetzler|Berlin/Hans Mayer| Düsseldorf/Gallery|Seoul/ó Marconi Gallery|Milano/Waddington Galleries|London/Galerie Hans Mayer | Düsseldorf
Photo:©Mieko Yagi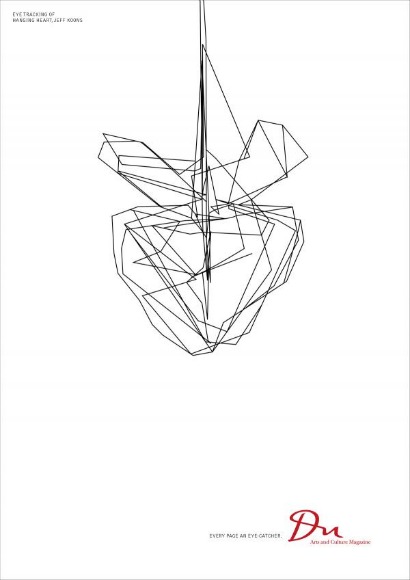 If there are people who can recall the name of the artist by looking at these drawings, they must be experts of fine art, I wonder.
Du is a Swiss magazine of art and culture, issued and sold in the German-speaking Switzerland.
They always commission top-class photographers, and the magazine is like a good example of Swiss designs, featuring graphic designs in a very cool manner.
A sense of distance brings us comfort, and it is sophisticated as well as beautiful, as one can declare as "EVERY PAGE AN EYE-CATHER."
Beyond these 3 drawings, you can foresee 3D spaces. It is fascinating that they make us imagine such images.
EYE TRACKING Series Advertisements
Jeff Koons HANGING HEART
Alberto Giacometti LARGE STANDING WOMAN Ⅱ
Sol Lewitt INCOMPLETE OPEN CUBE 10/1
The current July/August issue features the Motreux Jazz Festival that started from the 2nd of July.
・・・・・・・・・・・・・・・・・・・・・・・・・・・・・・・・・・・・・・・・・・・・・・・・・・・・・・・・・・・・・・・・・・・・・・・・・・・・・
Advertising Agency: Euro RSCG Zürich, Switzerland
Executive Creative Director: Frank Bodin
Creative Director: Axel Eckstein
Copywriter: Ivan Madeo
Art Director: Christina Wellnhofer
Graphic Designer: Sarah Kahn
808jpg
http://www.du-magazin.com/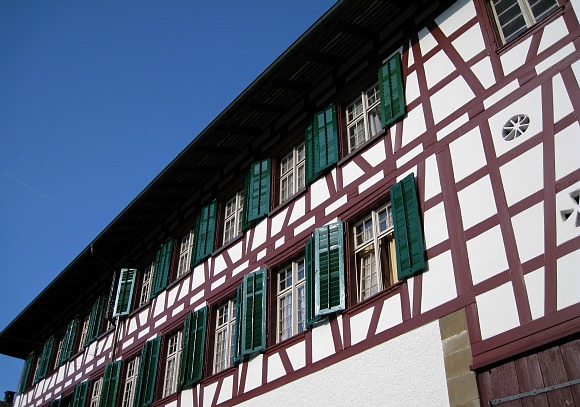 If I am in Japan in the right season, I usually enjoy tasting all the great specialties of the mountain vegetables, such as "udo" and bamboo shoots. My pleasure lasts until I cannot eat anymore.
Talking about the king of veggies in Northern Europe, like May or June, it must be white asparagus. Although it is treated a bit different, in the cooking where tastes are accumulated like addition, from our appreciation of some bitterness in our taste buds, the positioning of this vegetable is about the same as "udo" or bamboo shoots. First one in the season is always a hot topic.
The regional order of those you find in the stores in Zurich is, first of all, from South America, such as Chile and Argentina, then from the south such as Portugal and Spain. Following them are huge and sturdy ones from Germany, some of which have 2cm in diameter, arranged proudly in the stores. Valleys along the Rhein, from Freiburg to Heidelberg, as well as Brandenburg near Berlin are the famous areas of production.
In the markets and supermarkets, they are plied up mountain-high in wooden boxes.
A few steps behind, local Swiss ones appear, although they are quite slim. While I hear that they come out almost at the same time every year because of the rigid control of temperature and humidity, they seem to have come out later than usual because of the cold and unstable weather this year.
There is one vertically long special pot that was born for the sake of white asparagus. Every year, I hesitate. Should I have it after all? For what else can I use it?
And, again this year, I was not convince enough to buy it, and I boiled asparagus horizontally.
By the way, as far as I know, every Swiss restaurant cooks them until they get quite soft. As they boil other types of vegetables in this manner, more than enough, I wonder the sense of immersing in boiling water is very Japanases.
Since it is a type of "udo," I have always wondered if they can be eaten fresh. At least why couldn't they be cooked a bit firmly?
This cloud of my question was cleared thoroughly by one recipe posted in the Asahi newspaper a few years ago. Mr. Noboru Taki, the cheff of Le Mnage-Tout, a French restaurant in Ichigaya, Tokyo, showed his way of boiling white asparagus. The skin of white asparagus is quite thick and can be peeled, but should not be discarded. This part holds lots of flavour. By covering with this skin, you boil asparagus in a short time, and finish cooking with the residual heat. Some bitterness is still intact and your asparagus will be crunchy.
This was what I was looking for. It is interesting to be given such a proposal of reversal idea, from a gastronomic specialist like Mr. Tani who has a solid basic for classical cooking and also pays attention to the materials.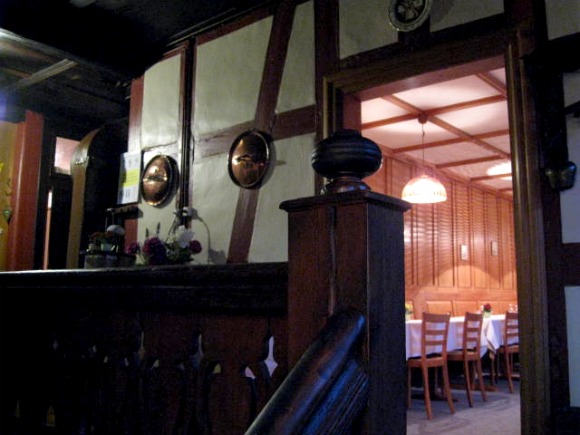 The rich soil that the river brings is suitable for growing asparagus.
Just about an hour drive, to the neighborhood of Shaffhausen, corssing the Rhein. We hear that there are several restaurants in the village called Flaach, where asparagus has been served for some generations and attracting regular customers.
For the sake of white asparagus, the restaurant that we visit once a year is "Obermühle (over the mill)." The place is a remodeled inn in the early 18th century, and heavy stones and woods are used for the architecuture. Lot of antiques are hung on the wall such as a large old clock, cow bells and forks.
A huge stone, which used to be a mill stone, is leaning against the entrance, and going up the squeaky stairs form the cold entrance, takes you to the dining room upstairs on your right and left.
Although they were serving rustic meals of farm style, we did not look at the menu, as we had one solid purpose. Or, everybody else in the other tables were all eating white asparagus.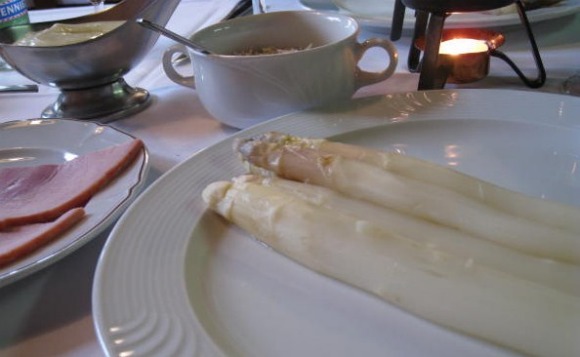 When our starter was finished, a small pot inside which their homemade butter was melted, was brought to our table with the flame underneath. Next to the pot was finely sliced Gruyere cheese, and good amount of mayonnaise with bright yellow egg-yolk color. The Hollandaise, the usual sauce, which was not welcoming for calory-conscious people, was found in this restaurant. Quite often prosciutto is also served, but here you have a choice of roast ham.
Basically, you just keep on eating white asparaguses single-mindedly. Ham is just a side dish. Once your plate is cleared, the next plate of boiled asparaguses will appear in front of you.
How much can you eat? Probably, one whole bunch for two. If measured with the skin on, it will be a big volume of about 1 kg.
They say poking the tip of white asparagus is a sin. Cutting from the lower part that is close to the earth, the tip part is brought to your mouth softly and respectfully at the very last moment.
It is a salute to the power of nature; a kind of courtesy, I believe.
The best treat of this season. You take your time to enjoy this simple dinner.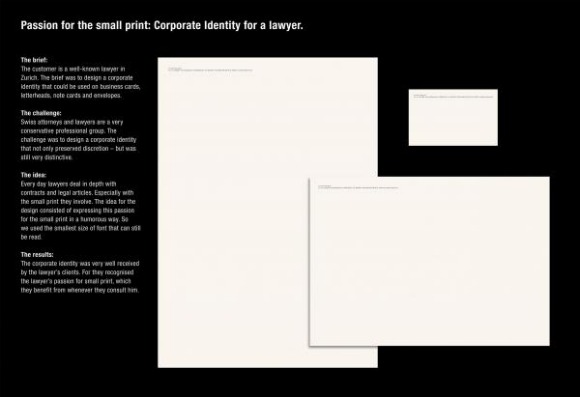 The days when computer was not used as much as the present time, whether it was for advertising or book designs. It may sound like a fossil, but in those days, graphic designers used to cut and past finished phototypesetting by cleverly using a cutter knife, to create drafts. The distance between letters was neatly filled out, by picking up each letter one by one like a craftsman, insisting on strict accuracy even by millimeter less than 1mm.
Especially they were in Japanese that required combinations of vast variety of letters that were not found in alphabets or other languages, therefore, it was easily understood that all the letters could not be apart from each other at an equal distance.
Looking at such manners over my shoulder, I was asked for my opinions for reference, and gradually I found myself demanding not to cut here or I did not like certain typeface and so on, looking at my written work in front of me.
While the concept called Swiss Design includes almost every scope of our daily life, such as from typography to stationeries, medical equipments, furniture and architecture, the basic base for the design is the international typography format that was developed in Switzerland after 1950s, or a graphic design style called Swiss Style.
Switzerland where a great deal of avant garde influence of the early 20th century were found, such as Dada, formalism and Bauhaus, and escaped from the calamity of two great wars, started to embrace designs rapidly, which became systemized and lead to a dissemination in the world.
The typography without mustache-like decoration called Sans-Serif, must have an asymmetrical layout, must use grid, and it is aligned from left to flow to the right.。
The name which you hear repeatedly like a mythology is Akzindenz Grotesk. Futura that was published by Paul Renner who used to teach at Bauhaus became familiar, thanks to the logos of Volkswagen and Louis Vuitton later on.
It was 1954 when Adrian Frutiger designed Univers, and in 1957, Helvetica was born by Max Miedinger and Eduard Hoffmann. It is the typeface used by BMW and Lufthansa, and due to its high-frequency use, it has been used quite often for CIs for Japanese corporations.
In Switzerland which has 4 languages of German, French, Italian and Romansch, this typeface was named after the Swiss formal Latin name of Confederatio Helvetica, where no disproportionate emphasis would be placed on any of these languages.
It is generally believed that the reason why this typeface is easily applicable to any languages is that the mother body of the design consisted of many languages.
While this lean Swiss design obtained by trimming any fluff, will be handed down to a new generation, it will encounter many adventures in various fields in the future.
In the age where innovative designs are born one after another from the history that minimalism was sought after, when I saw this advertisement, I felt some attention different from a so-to-speak modern and evolved Swiss typography, something that is moving backward.
Although it is true that there are many lawyers in Zurich, the center of economy, it sounds like this lawyer is a well-known lawyer in Zurich.
The hint is such small letters in legal documents, that lawyers look closely everyday for business, is lowered in Q numbers that you may want to use magnifying glass to read it. I heard that the humor of this CI design is that how big profit is brought about from such small letters, and how passionately they read such letters. I do not understand well whether this type of joke is the world standard or not.
Although it is well legible in the original size, it dared to choose the lowest Q numbers that is legible for understanding.
It won a Bronze Lion award in Cannes last year, and has entered in this year's Clio as well.
…………………………………………………………………………………………
Title: ION EGLIN SMALL PRINTED DESIGN
Advertiser/Client: Ion Eglin Jurist Of Law
Product/Service: LAWYER
Design/Advertising Agency: RUF LANZ Zurich, SWITZERLAND
Creative Credits
Creative Director: Markus Ruf /Danielle Lanz
Art Director: Lorenz Clormann
Copywriter: Markus Ruf
Account Supervisor: Nicole Sommermeyer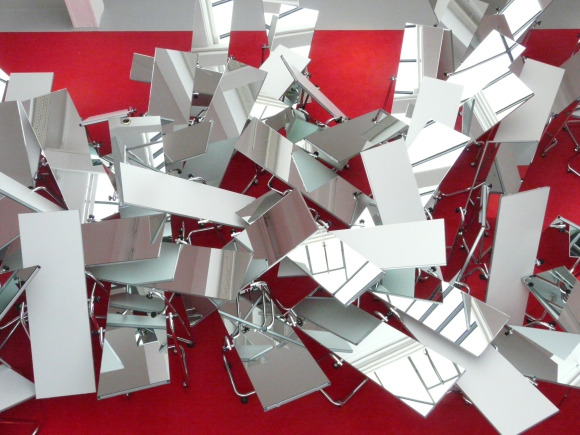 William Forsythe The Defenders Part 2 2008 Mirrors, carpet Ca. 1700 x 800 cm /Photo Julian Gabriel Richter
It was 1916 when Tristan Tzara declared Dadaism in Zurich. While this town has been influenced by major events in art history later on, it has been established as one of the important bases of the world's contemporary art.
One museum that plays the role of leader among them is Migros Museum of Contemporary Art (Migros Museum für Gegenwartskunst.)
As a matter of fact, there are surprisingly only a few museums that specialize in contemporary art in Europe, but Migros Museum of Contemporary Art is well known as an existence that always collects and exhibits unique and high-quality artworks along with Le Palais de Tokyo in Paris and Whitechapel Art Gallery in London, in the world's art scene.
The museum opened in 1996. Around this time, from the mid 1990s up to the present time, there has been a tendency that lot of artists gathered together in this town from all over the world.
Migros Museum of Contemporary Art is located inside the building that was remodeled exactly like a former old Swiss brewery with the familiar brand mark of a lion. Other world renowned galleries of contemporary art also co-exist in this space, such as Eva Presenhuber, Hauser & Wirth, Peter Kilchmann, Bob van Orsouw, as well as Kunsthalle Zürich. Migros Museum of Contemporary Art sometimes developes activities collaborating with these galleries.
There are many galleries and quite a few creators focus on their creative works in this neighborhood called Löwenbrau-Area, and it is an area in Zurich where top-notch information is sent out. Migros Museum of Contemporary Art facilitates great environments for the art students in this area so that they can continue their creative activities in Zurich after graduation. Simultaneously, the museum intends to keep on creating the art history of contemporary art by close relationship with the artists around the world through a process of interaction among people.
The museum is under the patronage of the largest Swiss retailer, Migros. It incorporates various industries under its umbrella such as supermarkets, department stores, schools and so on. Although the eventful and really challenging life of the founder, Gottlieb Duttweiler, is well known, it is worth noting genealogically that he himself collected avant-garde paintings.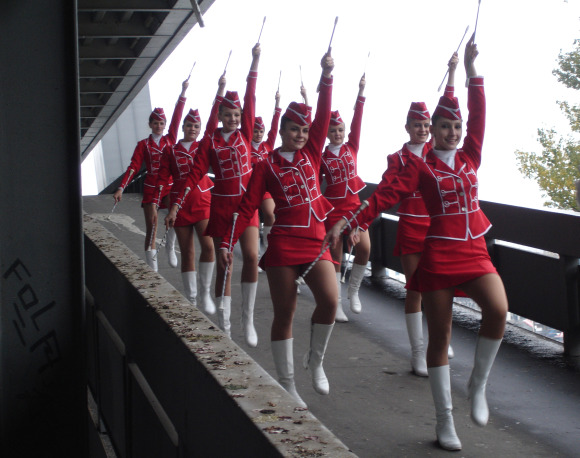 Anetta Mona Chisa and Lucia Tkácová Manifesto of Futurist Woman (Let's Conclude) 2008 Single-channel videoprojection (color, sound) 11:13 min.
At the moment, Migros Museum of Contemporary Art is holding a truly powerful exhibtion, as if the whole 20th century philosophy and ideas were restructured.
This group exhibition, "While bodies get mirrored- An Exhibition about Movement, Formalism and Space" brings 13 world's renowned contemporary artists displaying totally different developments and various movements of contents, through the threads of symbolic vocabulary, such as dance, sculpture, video and installation.
One focus of the exhibition is the influence of (post) modern dance and choreography in contemporary art. Another central theme is the re-presentation of the performative, and the notation of movement and dancerly activities through the most varied media.
Early post modern dance and its postulation that "every movement is part of a dance and every person is a dancer" can be read on the one hand as an historical bridging moment to modernism, but also, on the other, as a moment that links the exhibited positions in this exhibition. In post modern dance, the legacy of formalist expression of movement has been applied and further developed, in a reaction to contemporary visual arts. In the last few years there has been an increased interest by younger artists in resuming and rediscovering this avant-garde movement of the early 20th century – the formal-aesthetic as well as the social perspective.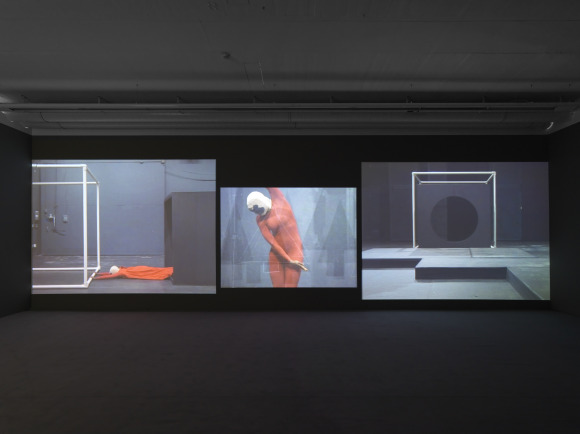 Kelly Nipper Shifting Shapes (3, 6, 9, 12) 2010 3-Kanal-Videoprojektion (Farbe, Ton) 10:1 min. , Loop/FBM Studio, Zürich © the artist
I heard the interview with the curator, Raphael Gygax.
"The title 'While bodies get mirrored' may present complexities at a glance, but first of all, this is very poetic and reflects the three moments that we wanted to pursue: formalism, movement and space. The work requires certain space that mirrors or reflects them. To reflect them in modern art quite often has a close relationship with the segmentation of human body."
Director, Heike Munder, has been successfully shown challenging events one after another since her appointment in 2001.
"We have presented performative activities over the years. They are movements and theatrical forms of expressions. We have collected all those elements into this space as a group exhibition this time."
At the very back of the site, you will see "The Defenders Part2" by William Forsythe, where over 70 mirrors were wedged into one another like piles on a bright red carpet. Although through totally different manners, the language associated with this artwork corresponds, from work to work in the whole exhibition, to the "Get Mirroed" concept.
4jpg
Martin Soto Climent The Swan Swoons in the Still of the Swirl 2010 Single-channel-videoprojection (color, sound), blinds, aluminum Dimensions variable/ Photo A.Burger,Zurich
Once you step in the venue, you will be welcomed by the work "The Swan Swoons in the Still of Swirl" by Mexican artist Mrtin Soto Climent, which has picked up the DNA of Forsythe and can be considered the implicaton of it. Steel sculpture and the author who makes it dance appear on the screen.
By following this conductor wire, you will reach the dance by May Deran, an American avant-garde pioneer who reminds us of animism.
9fcff25167
Maya Deren A Study in Choreography for Camera 1945 Single-channel video projection (16mm film transferred to DVD, b/w, no sound) 3 min. Loop
Further ahead, there is a film by Delia Gonzalez, which extracts his imtimate female image based on the passage of the work by Henry Mirror. Wearing black wings of Oberon, the King of the Fairies from Shakespere's Midsummer Nights Dream, a dancer who looks like appeared from the deep darkness, dances in a magical manner.
817edaee87-580×463
Delia Gonzalez In Remembrance… 2010 Single-channel video projection (16mm film transferred to DVD, color, sound) 12:50 min.
Let's hear more of what Heike Munder says.
"The spirituality in the modern times lives between re-formalism and fantasy. The two important movements mean that while form is against geometry, they always overlap at the same time. Utopia is lost, but many artists interact with Utopia. They retrieve it by their strong artistic power."
Alphabet Letters by Paulina Olowska
3jpg
Paulina Olowska Pioneer Alphabet Letters 2005 Box with 26 cards, colored, 4 cards, b/w je 21 x 15 cm/ Photo A.Burger,Zurich
While expanding the sculptural field, Julian Goethe tries to solidify the movement further by putting up an extensive rope.
9jpg
Julian Goethe: Kontakt, 2005, MDF wood, lightnings, Ca. 250 x 400 x 20 cm, © the artist, Photo A. Burger,Zurich
10jpg1
Julian Goethe Extended Version 2010 Rope, metal Grösse variabel/ Photo A.Burger,Zurich
Anna Molska tries socio-political approaches.
14jpg
Anna Molska: Tanagram, 2006 – 2007, Single-channel video (b/w, sound), 5:10 min, © the artist
"You will understand that the origin of their art is holding hands with the idea of Utopia."
132jpg-1
Hanna Schwarz Give 2010 Single-channel video on monitor (16mm film transferred to DVD, color, sound) 5:30 min.
"In the early 20th century, cultural anthropologists, psychologists and sociologists assumed that the imprints by body or movements were given by spiritual culture. This exhibition, I believe, is one ideal way of expressing such influence and legacy."
A couple years ago, I had a chance to interview Heike Munder. She explained their "on going art prosess" which was the strategy and also the mission of this museium, as follows:
"Art is always connected with the society. It links to the world and it is open toward outside. Therefore, it can be said that art links to politics, economics and history as well. Ask the audience and the society about art. People think, feel and get excited. Or feel happy. That reflects on the museum, and we ask again. This repetition will continue permanently."
62jpg
Mai-Thu Perret Winter of Discontent or the Ballad of a Russian Doll 2003 Wood, light bulb, corrugated steel, paint 40 x 407 x 250 cm/ Photo A.Burger,Zurich
"Imagine that the movement of the museum is laying down roots under the ground. Soon or later, it will become a tree. Then it may bloom. Or a wide forest might be born. Isn't it wonderful? That is my understanding of "on going art prosess."
"While bodies get mirrored" is glowing with its root under the ground of "on going art prosess," and it can be interpreted as the comprehensive group exhibition at present.
I felt strange happiness that I myself felt the reflection in the Utopia presented in this exhibition.
…………………………………………………………………………………………………….
Artists comprising "While bodies get mirrored"
Anetta Mona Chisa 1975, Romania; Maya Deren&nbsp 1917 – 1961 Ukraine; William Forsythe 1949 USA; JulianGoethe 1966 Germany; Delia Gonzalez 1972 USA; Babette Mangolte 1941 France Anna Molska 1983 Poland; Kelly Nipper 1971 USA style; Paulina Olowska 1976 Poland; Silke Otto-Knapp 1970 Germany; Mai-Thu Perret 1976 Switzerland; Hanna Schwarz 1975 Germany; Martin Soto Climent 1977 Mexico; Lucia Tkácová 1977 Slovakia
Until May 30, 2010
http://www.migrosmuseum.ch/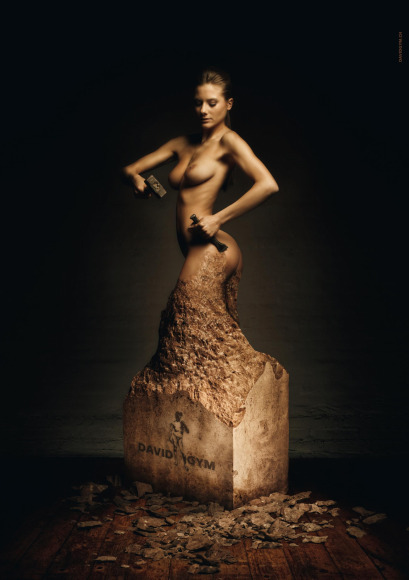 Although the poster caught my eye, I did not know where this gym was located. It seemed like somewhere in the residential area.
Besides, when I was going through their programs, all looked stoic and hard.
I believe for those of you who have solid goals and can face yourself sternly, private trainers are more than welcome to train you. For me, once I join this type of group lessons, I will be overwhelmed by the seriousness and enthusiasm of my neighbors, and I am pretty sure I will be the first one to drop out.
The season that you can show off your skin is just around the corner. We wish to wear something low-cut in the front or in the back, of course.
However, the road to go is quite hard.
・・・・・・・・・・・・・・・・・・・・・・・・・・・・・・・・・・・・・・・・・・・・・・・・・・・・・
Brand:DAVID GYM
Advertising Agency:Publicis Zurich
Creative Director: Florian Beck
Art Director: Denis Schwarz/Florian Beck
Illustrator: Graphics: Thomas Berger
Photographer: Jonathan Heyer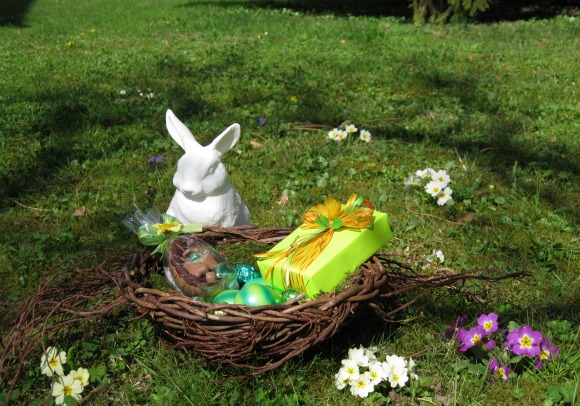 How exciting it is as a play to hide and seek small presents such as colorful eggs or chocolates in the grass of your garden after the snow has melted. How fun and joyous the dinner of spring is when families and relatives gather together. She repeatedly told me about Easter.
Pious Catholics abstain from eating meat 40 days before Easter, starting from Ash Wednesday, the first day of Lent. As Zurich is a Protestant town, I have never heard of very strict stories, however, celebratory mood is in the air as Easter gets closer, and people spend time to decorate at home.
You will find bunnies everywhere in town.
First of all, chocolate shops. Well known Sprüngli established in 1836, or Teuscher which was introduced in Japan, bring out the same old bunnies every year. Looking at some of the new ones, you may see modern artistic bunnies. Those carrying traditional eggs, or playing the accordion, or dancing. It is quite interesting to find such bunnies as if they are jumping out of picture books.
Show-windows display bunnies, bunnies and bunnies.
In the interior corners of department stores, you will find bunnies of various colors such as green, pink or gold, or bird nests decorated with such eggs, or egg ornaments with beautiful patterns or pictures which can be hung on tree branches.
The great granddaddy of them all is the real bunnies. Small rabbits of shiny pink skin with the fur ripped off, lay down in an orderly manner with their limbs stretched out on the trays in the food floor. I sometimes go down their to check if they are still there that day, but I do not have courage to purchse any.
Vitality of trees to spout and eggs as a symbol of life. Productiveness and vibrant dynamism of rabbits. Joy and hope. These elements become the symbols to celebrate the rebirth of Jesus and decorate the room.
April 2 is Good Friday or Holy Friday. Apart from my faithfulness, I usually cook a whole freshwater fish like seaperch (Suzuki) or trout, to follow the tradition here.
This year's Easter falls under the third day from this day, Sunday, April 4. Traditionally it will be lamb or goat. If you have a big family, I understand you will eat the whole lamb or goat. I wonder this custom teaches the sharing of the sacrificed. I hear rabbit come after lamb in terms of priority.
The Easter decoration brought out to the garden. This white bunny was sitting quietly inside the house until a little while ago.
Spring has come.