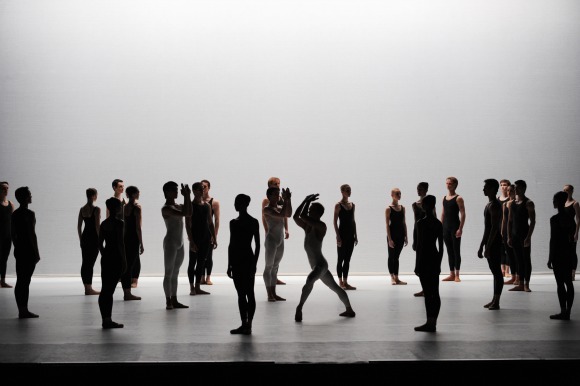 While opera is, of course, famous when you talk about Zurich Opera House, the stage performances by the Zurich Ballet, which belongs to the House, is said to be "the most beautiful ballet in Europe" as a matter of fact.
As wonderful opera singers gather together in this small town, so do the ballet dancers. Selected elitests of the elite dancers in the world come together to this town, and perform like twinkling stars on the stage.
Heinz Spoerli, who is well known as a choreographer, used to be a dancer himself. He was appointed as the Artistic Director of Zurich Ballet in 1996, and since then he has been continuously creating innovative and unique productions.
Dancing the "Goldberg-Variationen" of Bach in all.
While this piece is best known for the performance by Glenn Gould, when 2 arias and 30 variations including the repeats are played, the performance will easily exceed 1 hour. The dances and short intervals of movements between dances make the performance of about 90 minutes. The pianist who continued to play throughout the performance without intermission was Alexy Botvinov. He was born in Odessa in Ukraine, and since he won the Rachmaninow-Competiton in Moscow when he ws 19, he has established his world reputation by winning the International Bach-Competitions and Schumann-Competition
If it is a solo concert like this time, all the more, and even if it is a ballet performance, lot of people come, being anxious to listen to his performance. Since playing Schumann for the ballet performance of "Szenen" in the mid-90's, Odessa has been a good partner of Spoerli, creating excellent harmonies.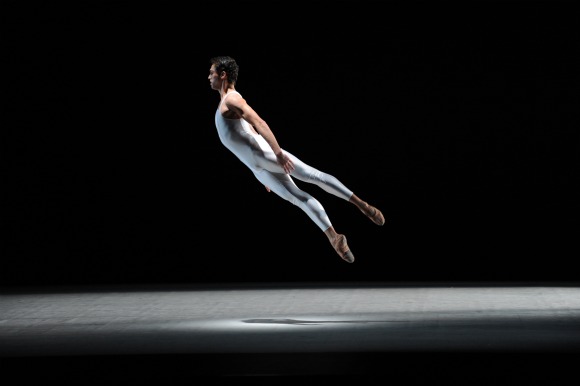 All the dancers of Zurich Ballet boast the level of elite performance and all capable of performing as soloists.
The expression of feelings by Yen Han, who receives overwhelming fan support, is delicate, deep and beautiful. His brathtaking perfect proportion brings such an enchanting elegance. Aliya Tanykpayeva is transferred from the Imperial Russian Ballet, while Sarah-Jane Brodbeck demonstrates cheerful, free and cute atmosphere.
Male dancers include Artur Babajanyan, Bryan Chan, Arman Grigoryan and so on. Each is the best and the brightest with the capabilities of super elevation, breathtaking motionlessness as well as talented agility.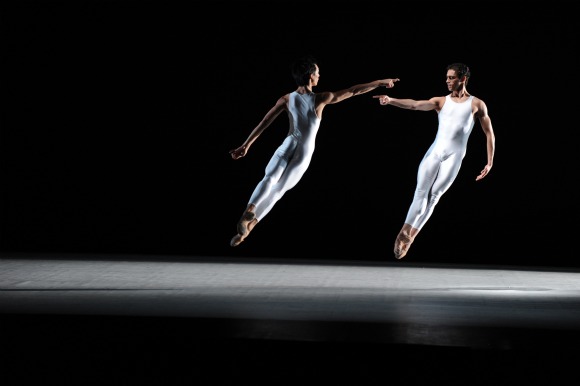 When the first aria started, many shadows started to move slowly. On the very dimly lit stage, each dancer seemed like to have become each sound, transmitting its own musical note.
No stage props. Simply Alexy Botvinov and one piano in the orchestra pit. Lighting, movements of the dancers, and the leotards that changed colors one after another. Instead of addition, deduction was the key here. Shaved off as much as possible, this piece of work seemed to bring about the inner face of each who was involved in this stage. Lights and shadows crossed each other.
Spoerli says, "For me, Goldberg-Variationen is my passing life itself." Men and women meet, become enchanted each other and unite, and sometimes separation occurs. As you age, you become mature and change. As such, men and women get together then part from each other, as the time goes by.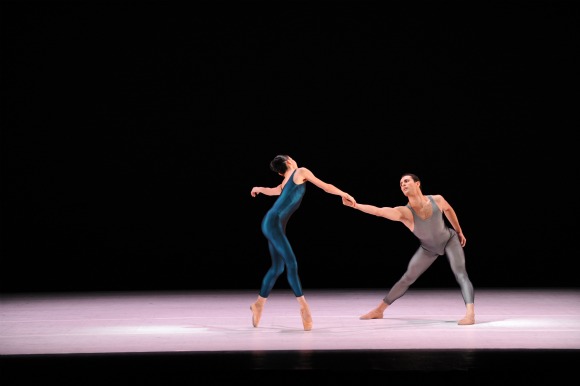 The dancers, who danced through 30 variations of life, were sometimes elegant, lonely and sophisticated, and other times, they demonstrated such unpredictable surprising "dance" as if we were watching acrobatic gymnastics. Meticulously calculated varieties of exciting scenes appeared and disappeared in front of our eyes. Although there were soloests in the halfway, "pas de deux" was performed in the latter 3 pieces. They were so sophisticaated and flexible, just like dances in a dream.
The Goldberg-Variationen is "prelude" of the 16th variation, with comparison in the first half and the latter half. Spoerli choriographed it "as if forming into an arch." In the scene when the first aria was repeated and it ended slowly, tranquility was brought back on the stage.
It was a long piece of music that even had an anecdote that it was performed due to insomnia. I was worried that I might fall a sleep, but was alert all throughout the performance by lots of surprises. Contrary to its highly evaluated production for many years, I heard "It's just a performance with lots of changing colors of leotards and lights and lots of dancers come and go to dance. That's all" by the regulars of Opera House. It was interesting to hear.
Omission that showed such enormous piece in a simple way just like that. It was assurance and sublimation of the basics of the classic. It reminded me that something like a cosmic view created by this ballet company has made Zurich Ballet very unusual.
Photo: Opernhaus Zürich / Peter Schnetz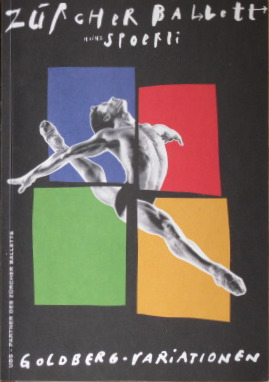 http://www.opernhaus.ch