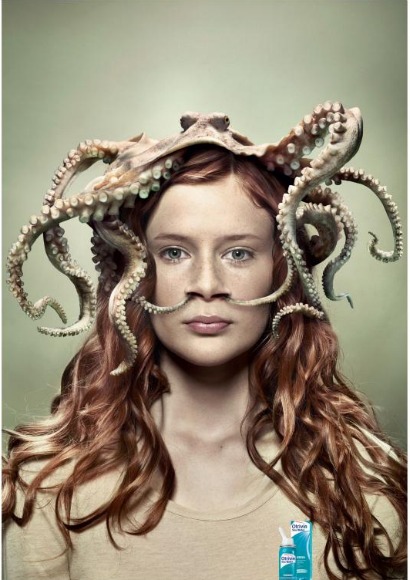 We once went to an island called Grand Canaria in Spain for holidays one year.
It was about 30-minute drive form Las Palmas, the capital. The beach used to be a desert, but became a white sandy beach under the strong sunshine when the ground had physically moved in part. You can see the Northern part of Africa from this beach.
Although I don't recall seeing any Asian people, I wonder any Japanese businessmen working for trading companies live there. Anyway, there were many German guests for long holidays, and German language was more popular than English at the hotel.
Away from city life, in the resort where everything could be done within the hotel, for those who usually stay for 2 weeks or as long as 1 month, a small society-like system is born, although you could be lazy and footloose. You will be required a certain sociability that maintains a certain distance from each other within the group.
On the Asian beaches, even at some prestigious hotels, you can be an easy goer, not paying too much attention to what you wear.
Compared to that, it is quite a different story in European hotels in high season.
It is forbidden to wear the same clothes everyday. Rules are slightly different for breakfast, garden lunch, and dinner.
Large pearl pierced earrings seem to be the norm for a group of madams by the poolside. Some madam with presence has a loose hair updo with heavy-looking gold necklace. Bathing suit and jewelries…
Well made up faces. For those who do not swim, that works since they don't put their faces in the water.
On their feet, stilettos instead of rubber flip flops.
Of course, bikinis will change everyday. Therefore, the color of the stole and sandals will change accordingly.
Doesn't it require lot of energy?
This overwhelming gesture to show off something casually was one of the biggest culture shocks for me when I moved to Europe.
While we enjoyed several dinners in the restaurant in the garden at night, we went out occasionally, as we got tired of after a few days.
One evening, we asked for a taxi to take us somewhere near the port.
Several simple restaurants were seen in the surroundings of a quiet port.
The hunch in this kind of situation cannot be complained even if it does not prove right.
Right beside an old poster of a sun-tanned girl in bikini, the pictures of shrimps, lobsters, squids, octopuses, and other fish which names I did not know, were pasted on the wall one by one, and the menu had pictures of the dishes they served.
Everything looked good. I would love to try all.
Squid or octopus.
My husband loves mollusk. If it was hard to decide, we could order both, but 2 plates of mollusk were not easy to take for me. Finally, after much agonizing, I decided on the squid.
After a short while, 8 Spanish people that looked like a family and friends, lead by a man who looked like the father, came to sit at the big table next to us.
They opened the menu and closed it after a quick glance. It somehow appeared to be a confirmation work, and no hesitation was observed. Anywhere in the world in common is that the dishes that locals eat are the best.
On the plate brought shortly after, a huge octopus, I was sure it must have measured at least 30cm in length, was placed with its legs boldly rolled up, in front of each member of the group. 8 Legs, which meant they were all the legs of one huge octopus. It was quite an overwhelming sight.
Of course, it was not a decent manner to observe other tables in a restaurant and we fully understood that, but we could see as it was in sight.
It appeared that the octopus was easily cut by knife. And, we could feel its juicy texture that we imagined judging from the softness of the flesh despite its large size.
I was not saying that our squid was bad.
After a long swimming in the North Atlantic Ocean, just unloaded this morning from the small boat of a fisherman, the squid was delicious, of course.
However, since this place was not on our itinerary for the following night, I could not come here again the next day and order, "I would like to try the octopus today!"
Since then, whenever we go to some island, my mind is thrown into chaos between octopus and squid. However, I would love to see a huge soft-looking octopus legs placed in front of me, like that family, and I still dream of eating that without hesitation until my stomach is full.
Novartis, a Swiss pharmaceutical company, impresses us every time with its unusual visual.
This is a series advertisement for nasal decongestant called, "Let The Sea Help You Breathe."
The series consists of 3 images of octopus, crab and sea horse. After all, octopus is the player. This bold visual communication is a success.
It was created by Saatchi & Saatchi in Tel Aviv and Switzerland, and developed in Sweden.
・・・・・・・・・・・・・・・・・・・・・・・・・・・・・・・・・・・・・・・・・・・・・・・・・・・・・・・・・・・・・・
Client: Novartis
Brand: Otrivin
Media: Print
Title: Let The Sea Help You Breathe
Description: A print campaign for Otrivin nasal decongestant.
Advertising agencies: BBR Saatchi & Saatchi Tel Aviv and Saatchi & Saatchi Switzerland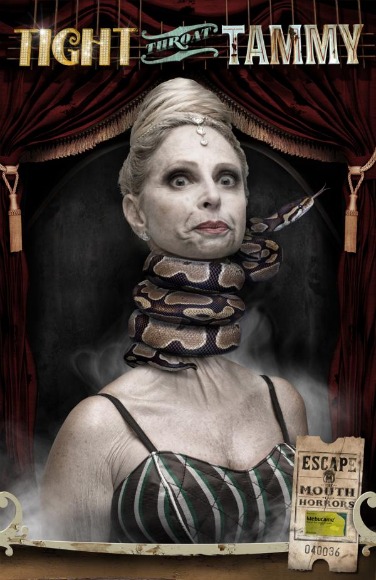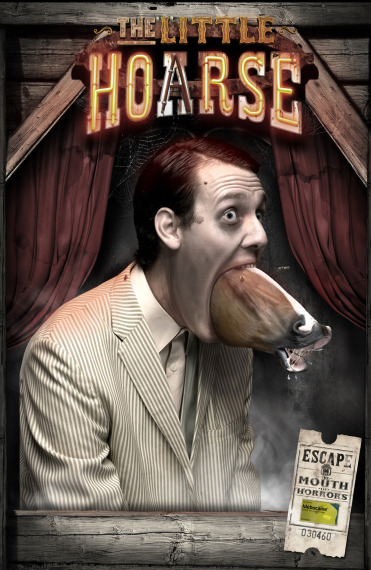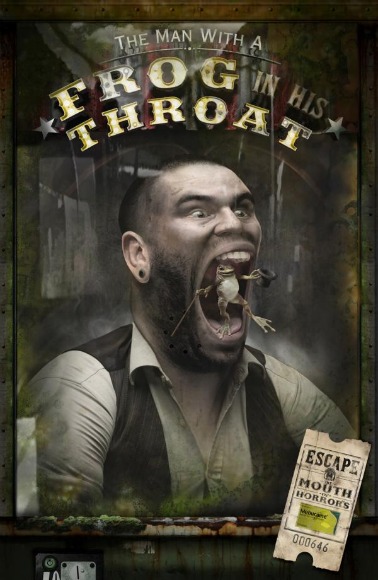 A little while ago, when I was waiting for the tram, I felt some bizarre human figures behind my back.
In this city of Zurich, as you may encounter certain things or people far from the practical world, I thought it would be this sort of thing, and got on the tram without turning around.
My way back home. Now I saw those people from the window of my tram.
They seemed to have sore throats.
Tammy's throat is tighten up by the snake and she lost her voice. Her friend talks in "hoarse voice" because "the little horse" is kicking inside his throat. Another friend has got a "frog in his throat" which makes his throat sore after all.
To fight against these wild beasts that bring such horrors, ordinary throat candies will not work.
"MEBUCAINE SORE THROAT REMEDY" is here to bring you peace to your throat.
Well, to demonstrate how powerful these drops are, let's appeal its high efficacy with sharp visual impacts. The mode of expression is surreal anyway.
Love to see those people who have made such a decision.
This is a series of advertisement of Novartis, an international enterprise with its headquarters in Basel, Switzerland, who is also a topnotch leader in the pharmaceutical and biotechnology industry.
The campaign title is "Escape the Mouth Horrors."
Brand : MEBUCAINE SORE THROAT REMEDY
Advertising Agency: Saatchi & Saatchi, Cape Town / Geneva
Executive Creative Director: John Pallant
Creative Director: Anton Crone
Art Director: Larissa Elliott
Copywriter: Alice Gnodde
Illustrator: Am I Collective
Photographer: Jillian Lochner
garten-city-3-3
Huge planters are all over the city of Zurich at the moment.
Gartencity Zürich 2009 Campaign which commenced early this summer
It is a unique plan by the Zurich Tourism Office, which theme was integration of art & design, plants & nature, and city and environment. The planters are made of glass-fiber-enforced polyester, with the height of 150 cm and diameter of 120 cm. The participating artists around the world as well as from Switzerland have created these planters.
Swiss artist, HR Giger, who is well-known for the movie "Alian," and Hans Langner from Germany are among such artists. From Accademia di Brera in Milan, collaboration of the professors and students contributed to some creations.
garten-city-88
06262
From the Zurich Airport to the center of the city, especially along the shopping street stating from the Central Station, the streets are decorated by artworks, and the area from the Baunhof strasse to Paradeplatz is one of the highlights. The artworks are arranged so that they will lead you from here to the lake, to the stone-paved old part of the city near the Lake Limmat and then to the Opera House. The number of artworks easily surpasses 300 in the whole city. 。
Oleander, palm, dogwood, Bird of Paradise, Japanese maple tree, fig tree, chestnut tree, and so on…
More than 30 different kinds of plants were planted, and every little daily changes you may notice when you pass by will never bore you out during this 4-momth long-term campaign.
The current season is the most beautiful time of the year. With full of colorful flowers in bloom, the whole city has become a mysterious garden.
garten-city-99
0077
Although the art displayed here vary every year, it goes back to the Cow Parade in 1998. The participating artists painted freely the top of the head of 400 glass-fiber cows, which were displayed all over the city. This body-painting on cows become a big topic, much more than the city had expected, and the number of cows during the campaign reached 800, we understand.
Furthermore, this trend expanded to Chicago, New York, and other parts of Europe. Even in Tokyo, cows had appeared 3 times until last year.
Later, here in the original city of Zurich, cows changed to benches, then teddy bears and then this year's huge planters.
05252
garten-city-14141
0044
One interesting thing is that around the time when this event started in 1998, Zurich started to attract attention as the base of modern art, and artists around the world started to move into this city. The time overlaps this era when creative activities grew stronger.
When they thought about marketing the city, utilizing the brand power of "cows" and the power of modern art riding the wave of attention, was probably very natural.
First of all, Zurich is the birthplace of Dada. Therefore, this city has the ability to accept avant-garde.
garten-city-2626
garten-city-20201
From children to the elderly, the messages conveyed through art and plants are gentle.
Having the distance shortened by art, and having art as the hook to talk to people and society, Garten-City Zurich 2009, advertises the city in a dynamic way.
Richness of nature, and accessibility. While this campaign is a development of brand strategies to enhance the image of Zurich as a sustainable city, focusing on attracting tourism, it is, at the same time, to launch innovative charm that this city has as well.
Zurich does not have convenience stores like in Japan. Although it is an international city, one may feel that time goes several times slower than Tokyo.
However, iphone is a big boom even here, and information is customized by the development of cell phones and Internet.
On the other hand, while communication may become more personal, people still love the warms of skin and voice, and sometimes feel like to join the circle of dance. Such simple excitement and thrill are next-door neighbors.
Working people stride on the street. A young person is enjoying sunbathing on the lawn. Old lady of your next-door neighbor is talking about her cat. You pass by a traveler.
Thinking about the fact that people of every genre share and experience the same air, having the city as the media, you may feel that there is a future for communication.
Something makes me feel happy.
It will be held until September 20, 2009.
http://www.gartencity.ch