image_mjf_15283005062009-580x386Photo: Lionel Flusin – Montreux Jazz Festival Foundation
Montreux Jazz Festival took place for the first time in a town near the Lac Leman in 1967.  Although the name still remains as a jazz festival, it involves a wide range of music, from rock, soul, blues, regae, to African or South American music. It is known as the world's biggest music festival, including the participation of big names in the world of music in non-genre.
It is held in July every year, and it will be from July 3 thorough July 18 this year.
There are two main venues : Auditorium Stravinski and Miles Davis Hall.
The first 3 days were kicked off with the Fiesta Latina! with Cubanismo, Oscar D'Leon, etc, and followed by Harbie Hancock, Alice Cooper, Baaba Maal, B.B. King and George Benson and so on.
Toshinori Kondo will perform at the Miles Davis Hall on the 12th.
Now Price will perform tow shows to close the Festival on the 18th evening. First stage will be at 19:00, followed by the second stage at 00:00. www.prince.org
http://www.montreuxjazz.com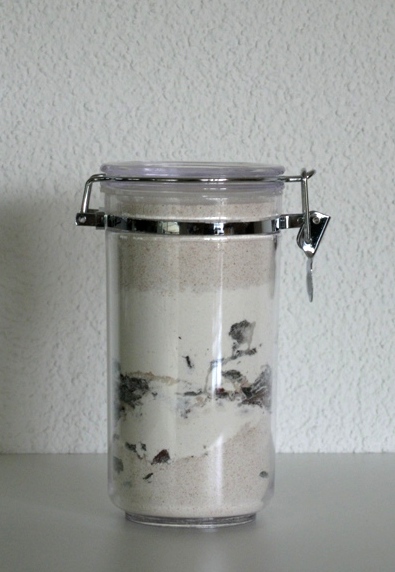 When we invited a Swiss couple to our place for dinner, we were given this present.
Bread flour with a recipe.
The lines that look like abstract are sunflower, cumin, pumpkin or poppy seeds, etc. It also includes 10 different kinds of spice as well as barley and millet.
How did someone who thought about this idea draw these lines?
It would have been nicer if it were a watercolor or pastel drawing on paper, if possible. Or is it too much to ask?
All what you need for this baking mix is water and a bit of milk. As it looked so beautiful, I have kept is as is as an ornament. However, the yeast is still alive.
I'm afraid it's about time for me to do the baking.