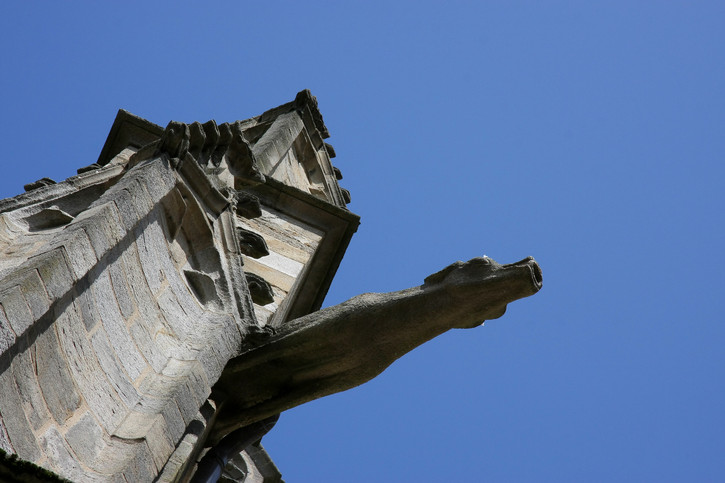 At one party, I was introduced to a gentleman from Switzerland Tourism.
I do not believe it is only myself, but when you meet some Swiss for the first time like this, we usually softly ask a question, as a hook between small talks, "So how many languages do you speak?"
"Yes, German, Swiss German, of course, French and Italian as they are necessary. Romansch? Yes, I understand fairly well. As you know, Switzerland is a multi-language country, and that makes Switzerland unique. Well, that's what is expected, I believe…," he continued. Although I understood he spoke those languages perhaps due to his job requirements, I recall he spoke 7 languages.
If you take a TGV in the morning from the Zurich central station, you will be arriving in Paris by noon. You can just go over to a winery farmhouse in Alsace, or to the German border to buy a piece of furniture. Or it's not unusual to be asked to go to Milan since it is the sale season.
In the country like Switzerland, its neighboring country, France promotes its own country. I wonder it is at the other end of the spectrum of the approach to the people living in Japan.
I had a chance to interview with one woman who is in the forefront of the industry.
She is Ms. Stéphanie Borge Mueller, Swiss Branch Deputy Director of French Tourism Development Agency.
She moved to Zurich after having stationed in New York. With respect to the biggest difference between New York and Swiss markets, she said, "Many people casually go to France on weekends by car, train or bicycle, or even on foot."
Now I wondered if it was not here, then where would be, in which direction.
Interestingly, even without specific incentives, the place that keeps high score for the Swiss is not southern France, nor Tahiti, but Bretagne region of northern France, I hear.
All I could think of are the names like Nantes and Rennes and Mont Sait-Michel, a world heritage site. However, looking at the huge photograph, displaying rocks rising up on the shoreline of the Atlantic Ocean, or mysterious humongous stones which looked like fallen from the outer space, or houses carrying Celtic melancholy, I started to understand somehow the reason why "the Swiss love" such places.
While segmented plans are positioned to target to the wealthy Swiss, with the concept that every thing they experience will be first class including hotels and restaurants, for the mass, one character will be launched from February through various media.
For the people who visit France for the first time, or for those who want to enjoy France in non conventional way, they introduce, as a guide by responding to personal questions, from charms of big cities and country side to seaside resorts or wellness spots in the mainland France, including trips to the tropical regions such as its territory, New Caledonia and places in the Caribbean Ocean.
One unique edge is a wise idea to introduce mountain walking or bicycle tours in French countryside or mountains, so that the Swiss can still enjoy their habits in France as well.
Although it may be some plan that might have been possible, the clue to the development can be easily understood once we analyze the reason why Bretagne is such a big hit for the German-speaking area in Switzerland.
Photograph by Pirmin Rösli. The article is published in the column "Life is So Precious!" featuring working women in the world's 4 major citiies, in the top page of the currently available March issue of "Precious" Magazine.