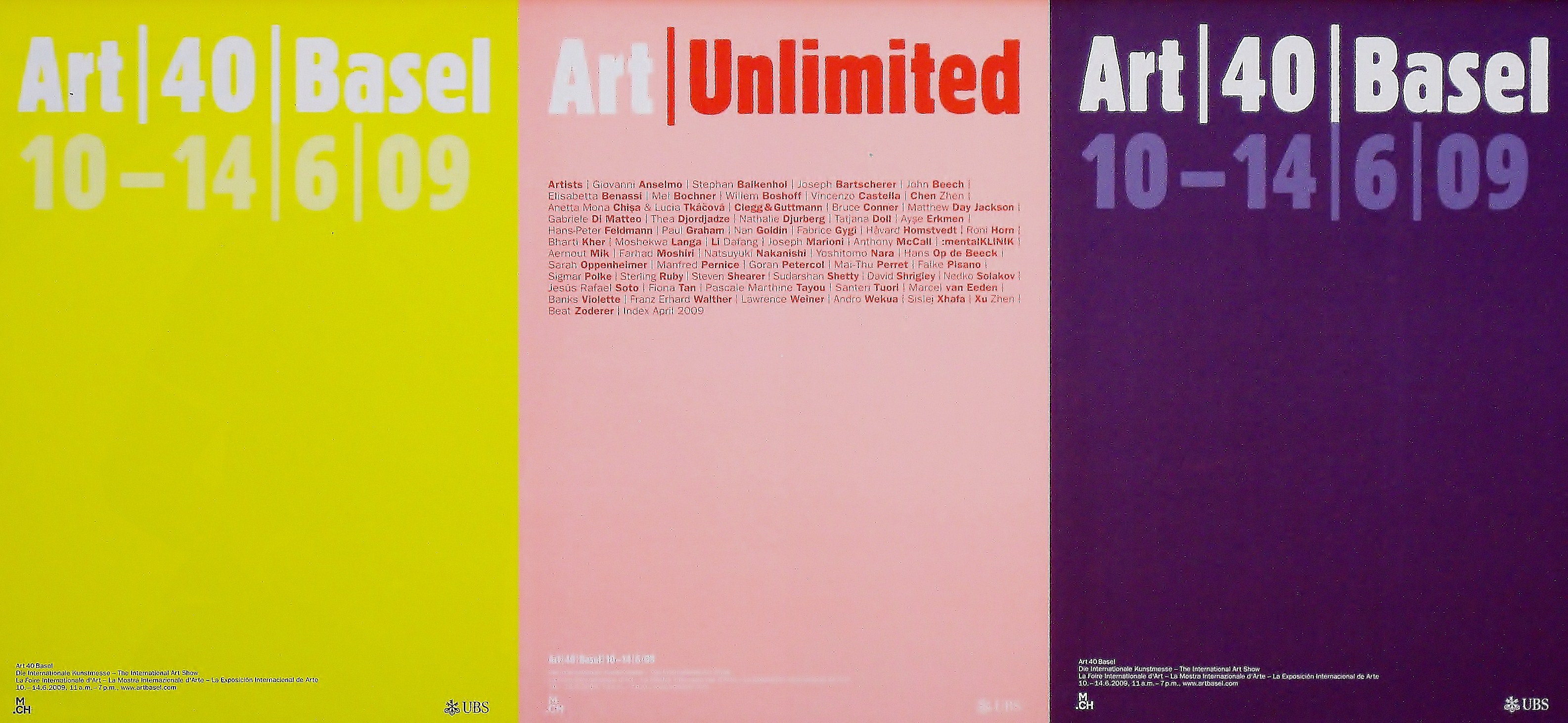 Open to public from June 10, 2009.
http://www.artbasel.com/go/id/ss/
Art Basel, the world's biggest art fair that is held in June every year. Artworks from North and South America,Europe, Asia and Africa are brought here. Approximately 300 leading galleries around the world gather together here,and display and sell the works from contemporary to modern art created by more than 2500 artists.